You can share a survey with your colleague if she or he has an account in ZEF tool already. On page Home, move the mouse on the top of the survey you would like to share. Click the arrow.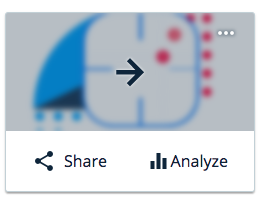 After that click Settings on the upper right corner and the following view will open:

Share the survey by searching the colleague on the section Add people. Select the colleague you want to share the survey with and give access to either view or edit the survey.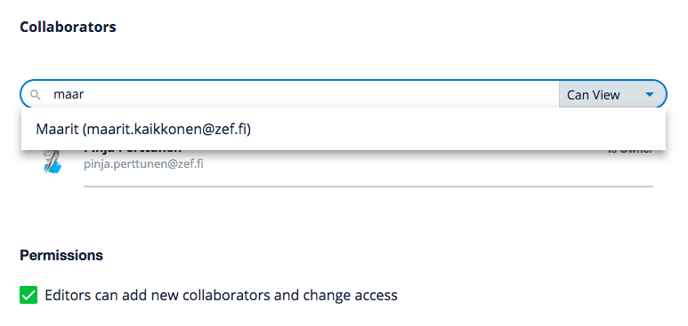 A colleague with permission to view the survey can preview and share the survey either via a link or emailer and has an access to the analyze part of the survey. With a permission to edit, the colleague has also access to edit the survey.

Please notice that if you give ownership rights to your colleague, she or he will be only one who can edit the rights after that. Owner can delete the survey and add or remove collaborators.