To change your license type, click the upper right corner and choose your organization. Choose "Plans and Billing", and then click on "Change plan".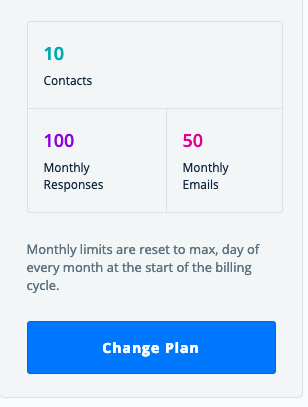 The owner of the organization can change the license type and payment method, and see the billing details.
If you have collected more responses than your plan includes, you can unlock the responses by upgrading your plan. This is done on Billing page by clicking Unlock Responses.